From ancient, oak-beamed village inns to east London underground cocktail bars, Young's has been running some of the country's best pubs for nearly 200 years. We've seen seven monarchs, 48 different Prime Ministers, two world wars and we're still going strong today.
1831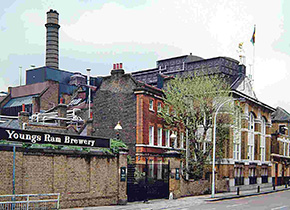 The iconic London Bridge officially opens, King William IV is crowned, Charles Darwin sets off aboard HMS Beagle and Charles Allen Young and his partner Anthony Forthergill Bainbridge start a brewery and pub company. Taking over The Ram Brewery, and beginning with five pubs (The Castle, Isleworth; Hare & Hounds, East Sheen; Green Man, Putney; Brewers Inn, Wandsworth; and The Coach & Horses, Kew), they start one of London's most successful pubs groups.
1860s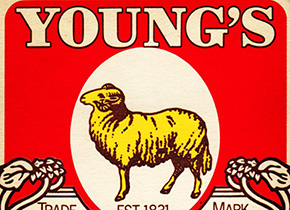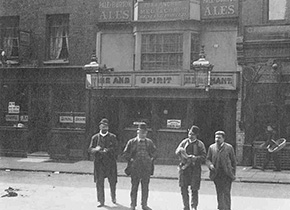 Home-brewed pale ale was first introduced in Wandsworth, the beginnings of what is now known as Young's Bitter – a major innovation within the brewing world.
1870s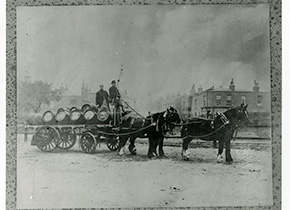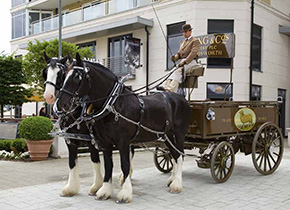 Records show we had a fleet of 27 dray horses, the majority of which were black Shires, which were used to deliver the beer to our pubs.
1890s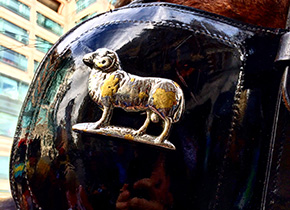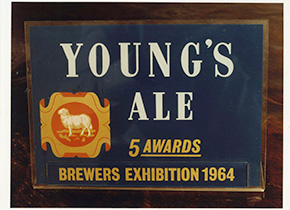 Young's registers a Dorset Horn ram as their emblem and the beers became known as the Ram Brand.
1900s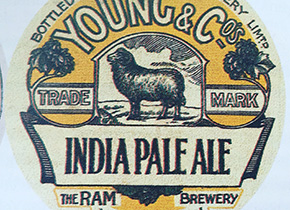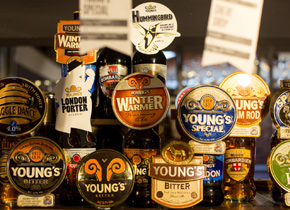 As demand for bottled beers grew, we set up our first bottling plant at the Ram Brewery.
1940s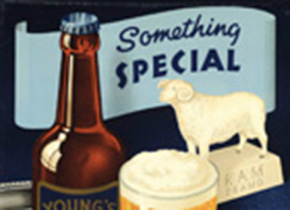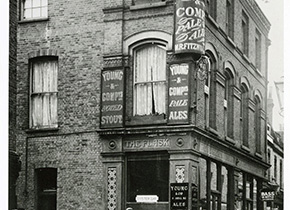 We first introduced the much loved Young's Special.
1980s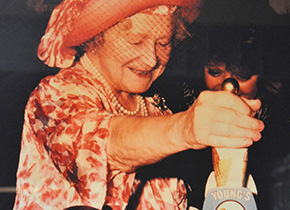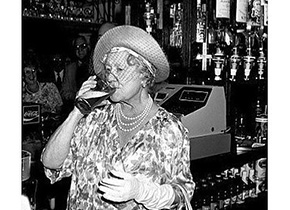 Part of our DNA and something you'll find in every Young's pub, this photo marks the day the Queen Mother visited the Queen's Head in Stepney, where she pulled and drank a pint.
1990s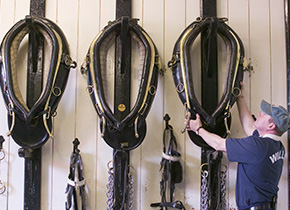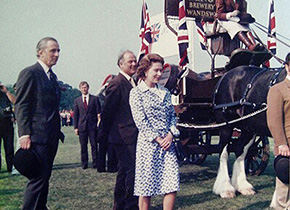 Although we no longer made regular deliveries by horse drawn dray, our famous horses were still kept at the Ram Brewery and were still an iconic sight across London.
2010s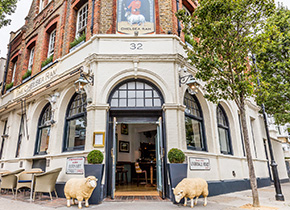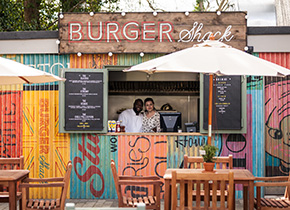 Geronimo became part of the Young's family and we introduced our Burger Shack to many of our pub gardens.
Today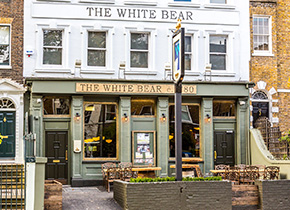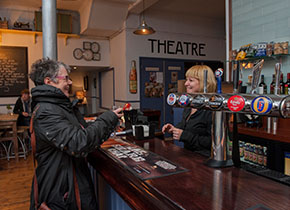 With almost 200 years of experience in the hospitality business we're extremely proud of our heritage and looking forward to the future.